A highly trained crew gets you back up and running quickly
Train your team now
Be prepared for problems before they happen with ABB VFD drive training and PLC programming classes
Our training department specializes in hands-on, instructor-led ABB VFD drive training and PLC programming and troubleshooting classes. Increase your uptime by helping your team develop their skills. Training customers since 2001, Cates offers basic through advanced classes at our Houston and Dallas locations.
Help Your Team Learn Critical Skills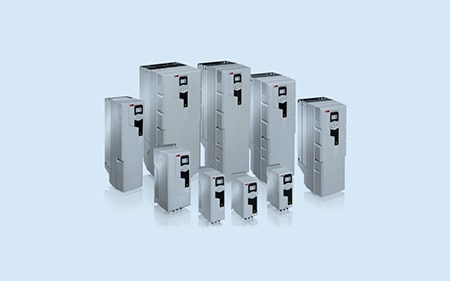 ABB VFD Drive Training:
Learn to Troubleshoot
Skill development for troubleshooting and maintenance
ABB VFD and PLC maintenance and troubleshooting classes
Hands-on experience and labs to practice the new skills
Instructors have over 30 years of experience
Small class sizes enable plenty of interaction with instructor
Basic and advanced classes available
Courses offered at our Houston and Dallas (Plano) locations
PLC Programming Classes:
Learn from a Controls Engineer
Fully customized courses with measurable results
Basic, intermediate and advanced controls classes for engineers
Classes taught by a controls engineer with field experience
Beginner controls class overview for management
Pre-training skills assessment and final exam skills assessment
Daily reviews, guided quizzes to check comprehension
Hands-on experience and labs to practice the new skills
Course completion certificates
Gain Uptime Through Training
The Importance of Uptime
How does downtime financially impact your business?
If a VFD is down, does your team have the ability to diagnose or determine the cause?
If you are in a tight spot, do you have access to a service team that can be on-site fast enough to recognize the problem, identify a solution, and implement it?
It can take hours, if not days, to complete this cycle in some scenarios. The value of having a trained team that can reduce downtime is paramount to any manufacturer's continued success.
Cates offers ABB VFD training courses that will get your team up to speed on VFD fault tracing, adjusting parameters, making connections and more.
Training Benefits Your Employees
Improves confidence and morale of plant management and workers
Increases career advancement opportunities for plant employees
Training Benefits Your Plants
Increases system uptime!
Enables plants to maintain systems with minimal outside assistance
Allows each plant to fine-tune systems to meet their specific needs
Our Instructors Have Hands-On Experience
Lee Coward
Lee teaches our ABB VFD Basic and ABB VFD Advanced training classes. He has been servicing, selling and supporting our customers on VFD solutions for over 30 years! We have had positive feedback on Lee's classes. He makes them interesting, informative, and very interactive.
Walter Cusato
Walter teaches our basic, intermediate and advanced level PLC and HMI programming classes. He has been doing engineering software development and startups as well as teaching classes for over 9 years. Walter is an excellent instructor and his classes are informative and helpful.
Dave McDonald
Dave is the instructor for our VFD and PLC troubleshooting class. He has been engineering and servicing VFDs and PLCs as well as teaching classes for over 30 years. Dave is a great instructor and his extensive knowledge makes him a valuable resource for our students during class.
Take VFD and PLC Classes with Cates
Check Our Schedule
UPDATE: Due to COVID-19 safety concerns we are not currently teaching classes. Please check back for updates, or contact us if you'd like us to get in touch when we start our classes again.
See our ABB Training Schedule 2021 for a complete listing of classes by date, by training location, or by course name. Our schedule is currently suspended due to COVID-19.
Training Facilities
Training in Webster, Texas (southeast of Houston) and Plano, Texas (northeast of Dallas)
Dedicated training rooms at both locations for up to 20 students
Custom work area with training equipment
Catered meal options
Classes can also be taught in off-site meeting rooms or at your facility
What Our Clients Have To Say!
I just wanted to reach out to you to thank you and your team for all the hard work and excellent implementation you have done with our Concertor control panels. We really appreciate it. We are very pleased with your diligence and very importantly your responsiveness. It is a pleasure working with you all. Now looking forward to a strong partnership with each other into the future. Keep up the good work!
Peter D.
I just wanted to say that the extra programming I2R was tasked with (unload throttle/ unload and mezz jam counters) have already been utilized and proven very effective in being able to control our building as well as a tool to identifying jam issues. Your crew did an outstanding job!!! I just wanted to say thanks.
Frank V.
I wanted to take a moment to say thank you for your hard work and dedication to this project. This past weekend was a successful and what I would call "refreshing" weekend conversion…When your team completes a job like this you not only meet my expectations but the Purple promise of FedEx Ground. As we continue this project and more challenging conversions ahead continue to build on these principles and we will all be successful.
Jonathan S.
I have enjoyed being in this class. Lee is very knowledgeable. Kept me interested in the subject by his passion. I feel it is very important to laugh and Lee has done a wonderful job with mixing course curriculum with humorous & interesting stories of past jobs.
Vinny M.
Had a great time in class. Fast, but good. Everyone at the facility was very welcoming and friendly.
Rebecca O.H.
I try to always comment on exceptional service whenever I experience it. I would like to commend Scott Valchar for the excellent service he provides to ARC Specialties. The ARC personnel have come to depend on Scott for top quality equipment, service and technical assistance. From my 26 years in the business of building machines, I know how rare it is to find a technically competent salesman. Scott keeps us informed on new products without pressuring us to buy. His professionalism and upbeat attitude is much appreciated. At ARC Specialties we try to provide solutions, not just hardware. We have come to rely on Scott in that same way. Keep up the good work.
Daniel A.